The intention had been to shoot some Winter Fashions in January 2013. I had hoped to take advantage of the crisp winter mornings with perhaps a bit of mist gently rolling in the distance.
Unfortunately what we were presented with was mud, glorious mud, lots of it. Standing puddles and soggy leaves…not quite as envisaged but as professionals we worked round it….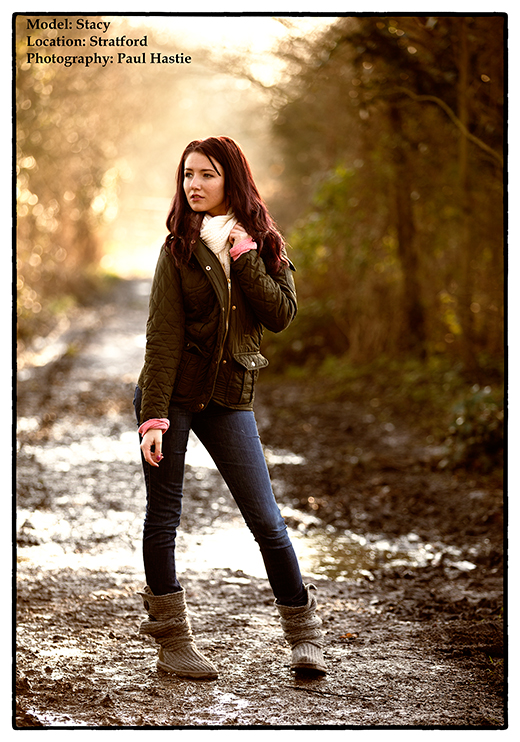 Stacy is a very versatile local model with a good range of looks as well as being very professional and happy to take any challenge thrown at her.