Hello Violaceous is an exciting brand that I love working with. The clothes are excellent quality with more than a nod back to the 50's. It also gives me a chance to work with Leila Vixen. For these shots I approached Lickety Lick who had a branch in Leamington they graciously agreed we could use.
The challenge was that we had half an hour before the parlour opened and as you can imagine it gets very busy quickly! This required fast thinking for the lighting as well as ensuring we impacted on the parlour as little as possible. However with the assistance of Ken Witherow I am fairly sure we nailed it, and the designer loved the shots we got for her.
Also have to mention a grateful thanks to Glass House Leamington for allowing us to do our outdoor location shoots inside!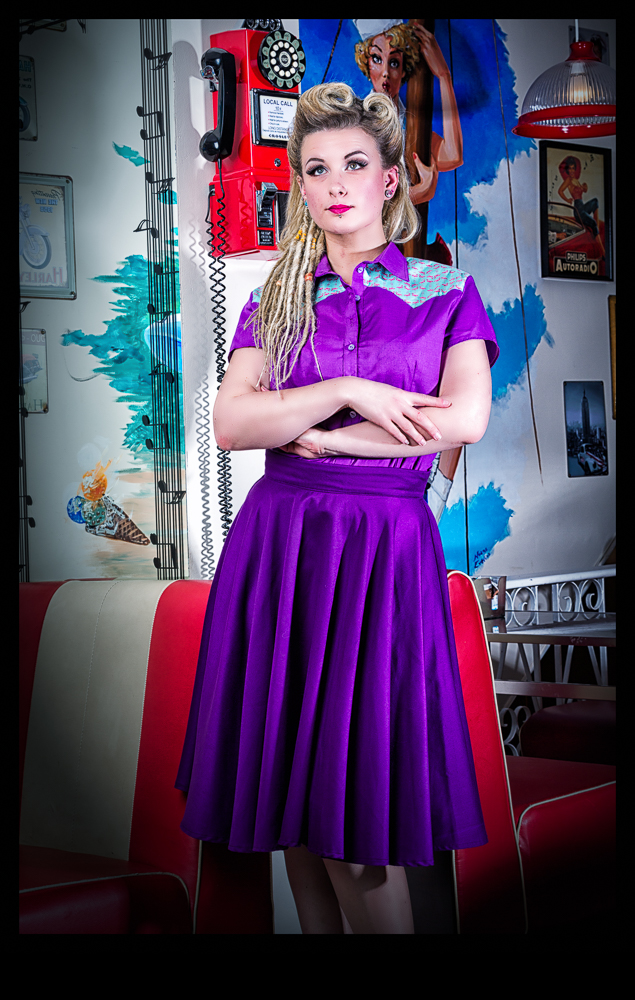 Lickety Lick has a fantastic range of ice creams, totally recommend the rum and raisin…and the blackcurrant and liquorice and….well pretty much all of them to be honest, oh and they serve Coke in the proper glass bottles too!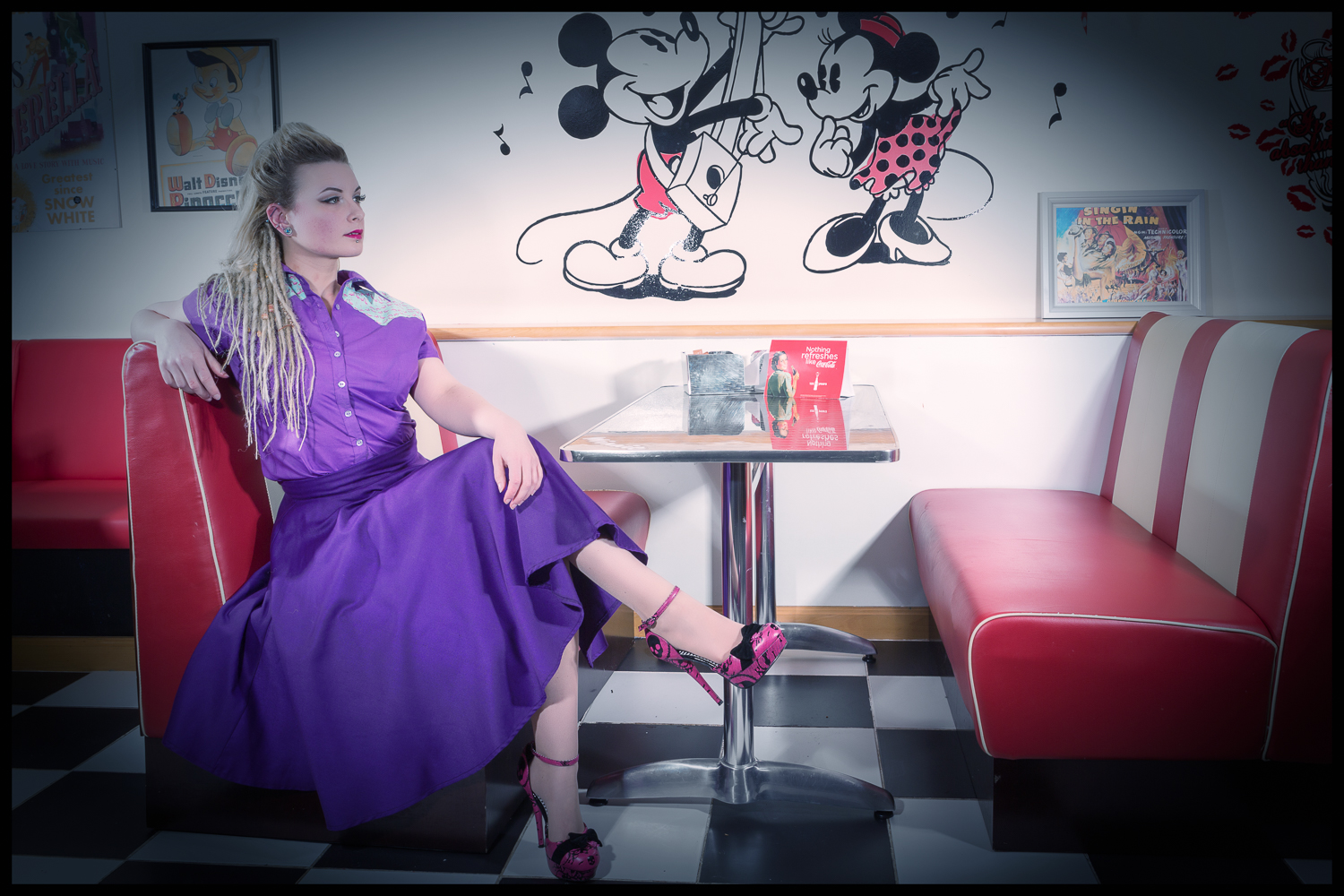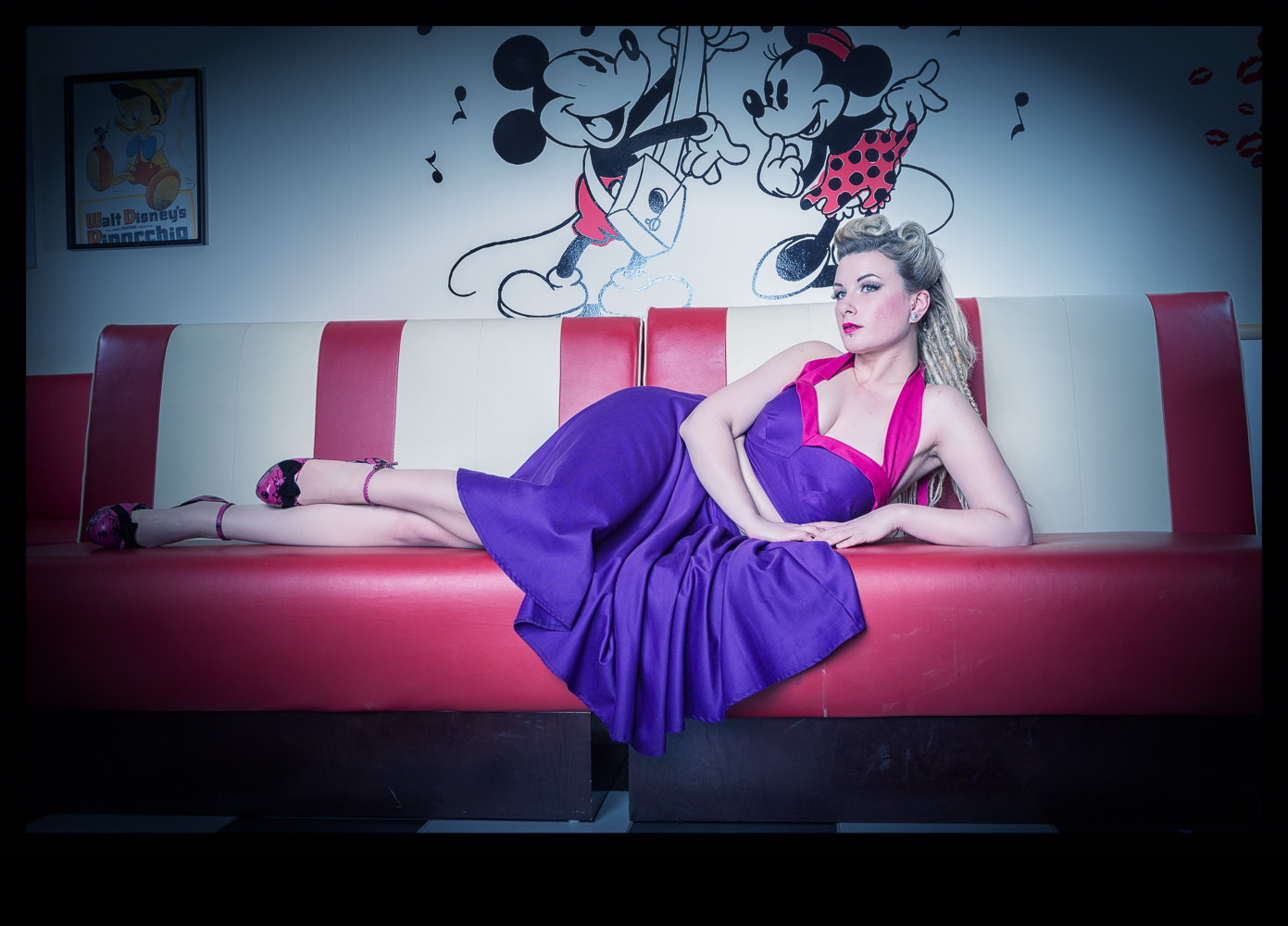 Hello Violaceous range mixes bold bright colours that create interest without being too over the top for day wear. The cut flatters the body without being overtly sexual, empowering the wearer to feel more confident and know she looks amazing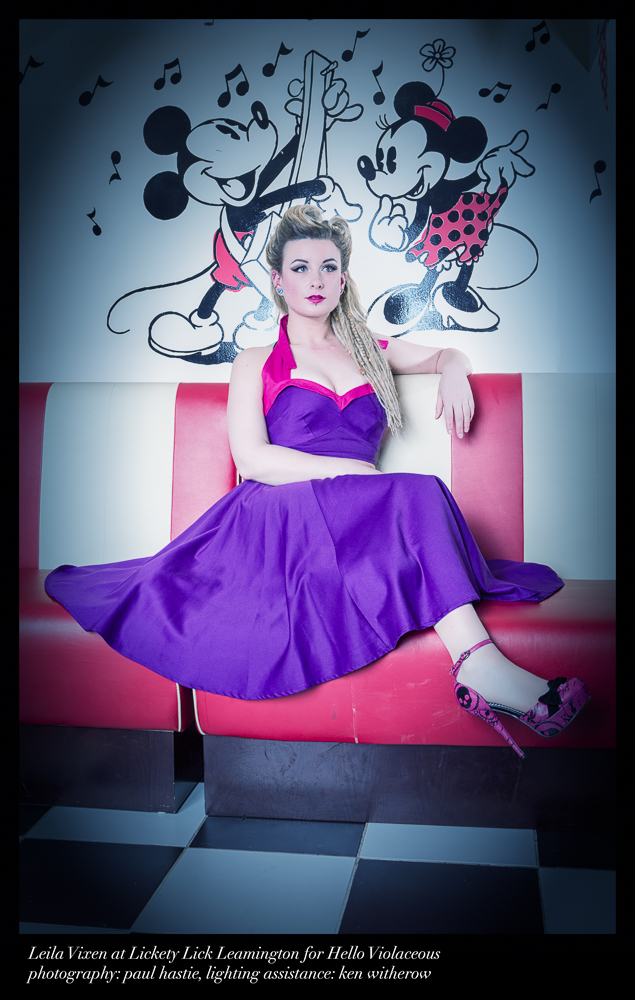 Leamington is blessed with a number of stunning parks and we chose Jephson Park as it is stunning with lots of interesting architecture and art scattered around. Sadly the weather was against us, very biting icy cold wind and so we sought shelter in the Glass House which is a semi tropical paradise hidden in plain sight.