All images are part of the portfolio of work by Paul Hastie ( Vision of You)
2015 was earmarked as the year of refreshing my portfolio. Also decided I really needed to start getting the use out of the fortune I had spent on studio equipment. What was the use in having a huge beauty dish and not using it? For a lot of these images we went a little over board with the lighting and tried to use everything the studio had.
The different lighting used gives a variety of different looks to the images we created.
The Make Up Artist, Gwen Reece, was totally amazing to work with. Her designs and application of make up were flawless and she was also very quick. There was not any waiting round as she created the looks and she always ensured that you as the client liked the look as it was being created.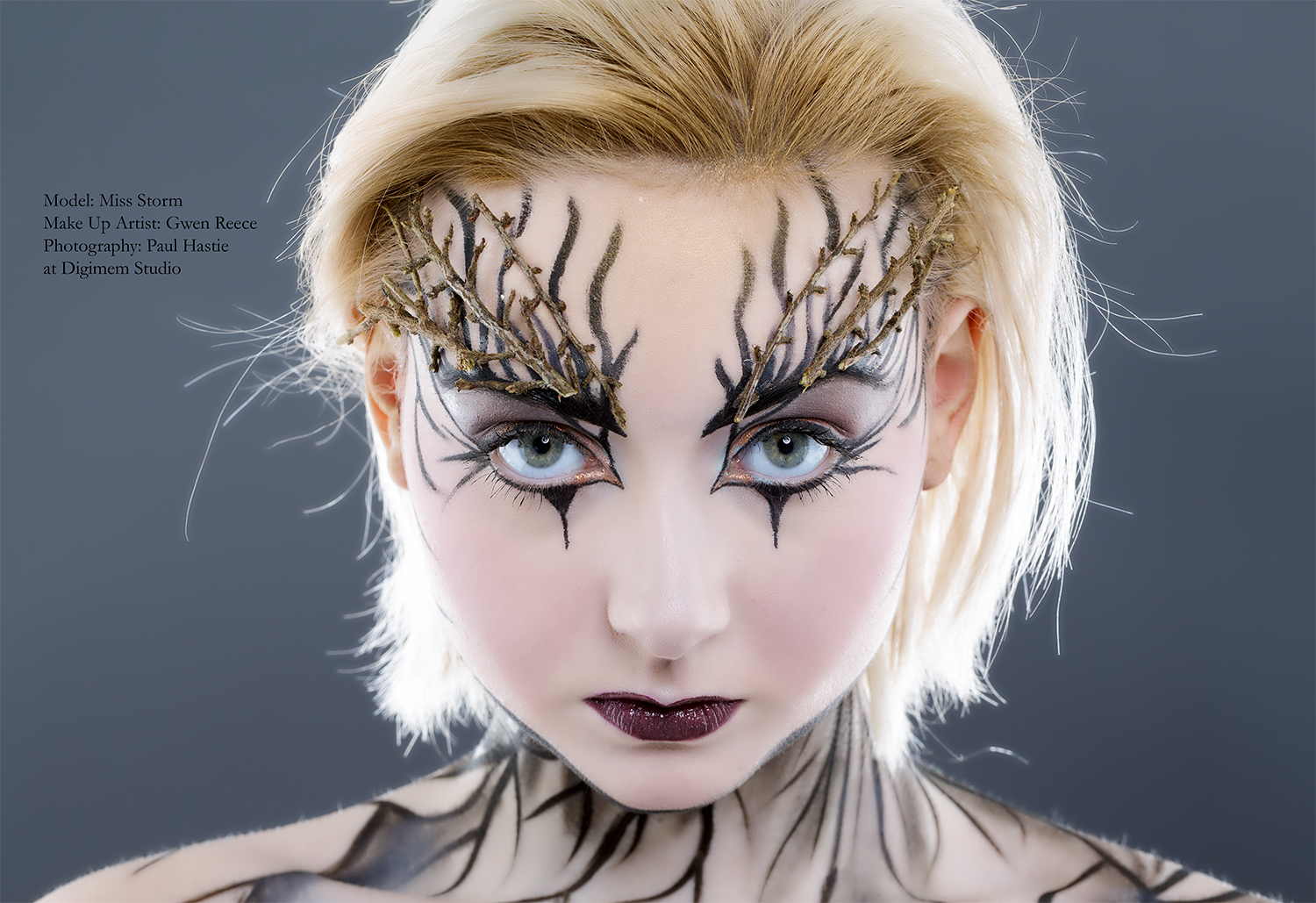 The images were all shot at Coventry's Digimem Studio, and all the make up was created by Gwen Reece. The lovely model for the day was Sarah Rose / Model Miss Storm. Lighting assistance was provided by Ken Witherow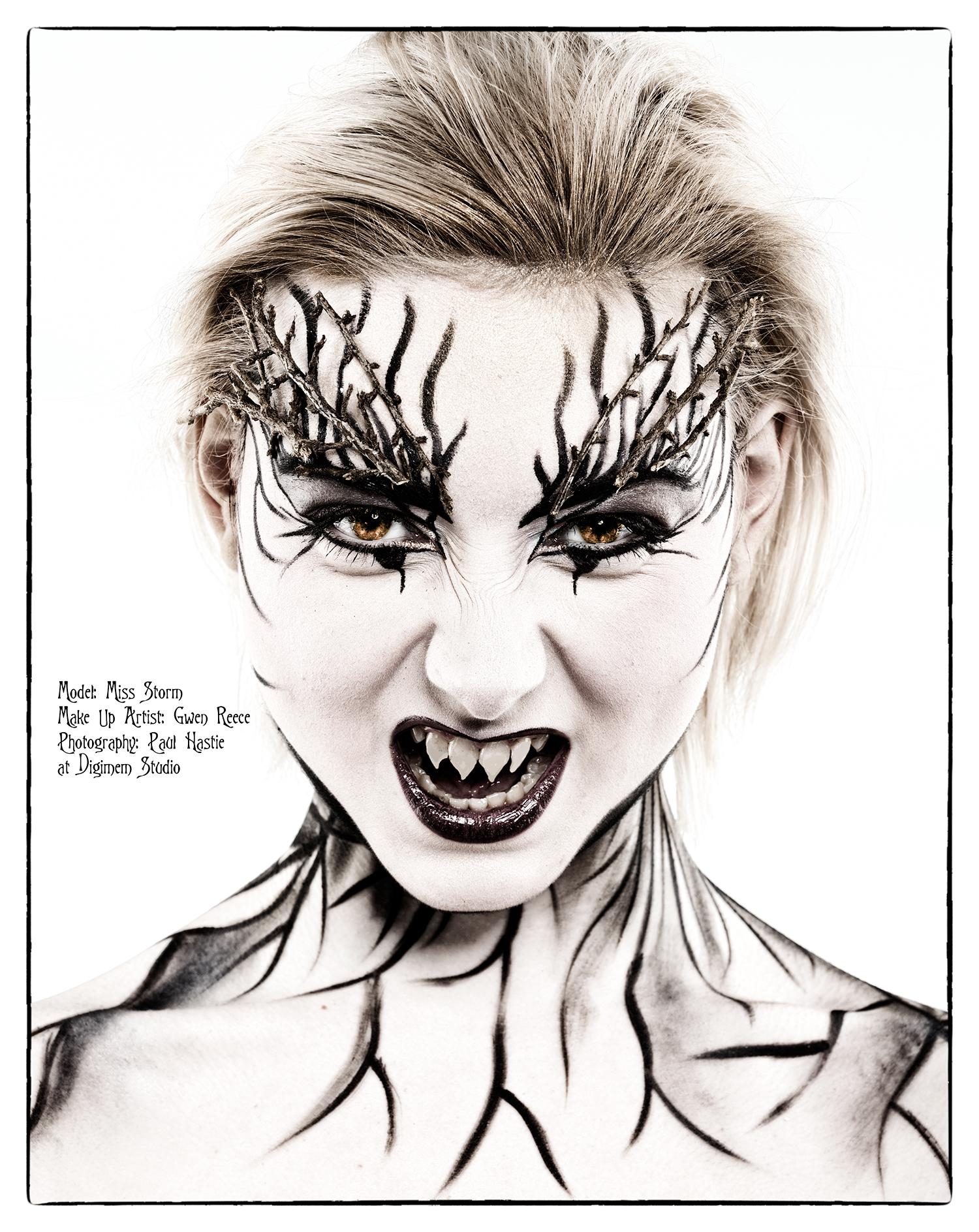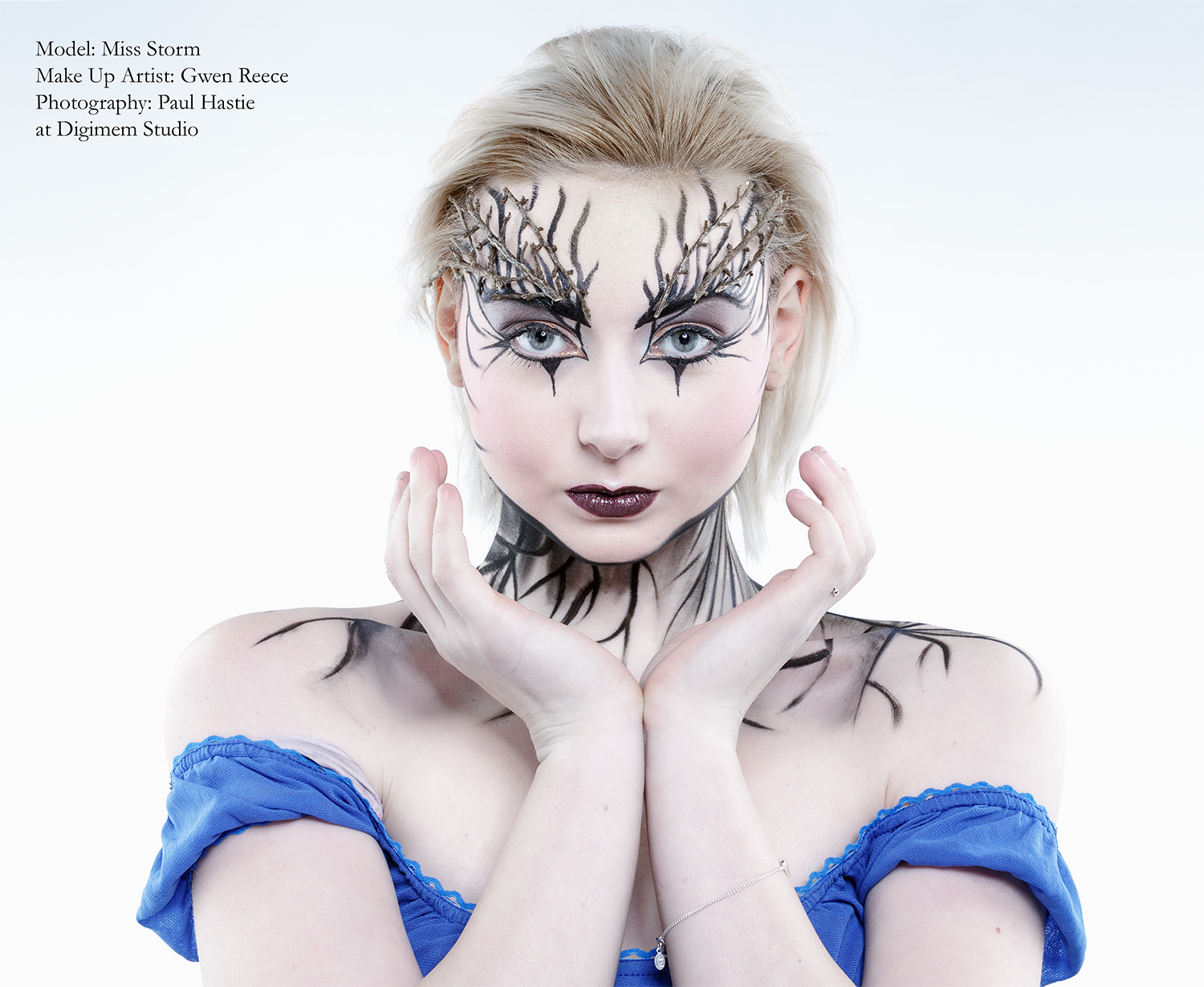 Lighting was provided by two large 36×48 inch Calumet Softboxes, Elinchrom Style 400 flash heads, a 600w Lencarta strobe powered the beauty dish and fill was provided by a Triflector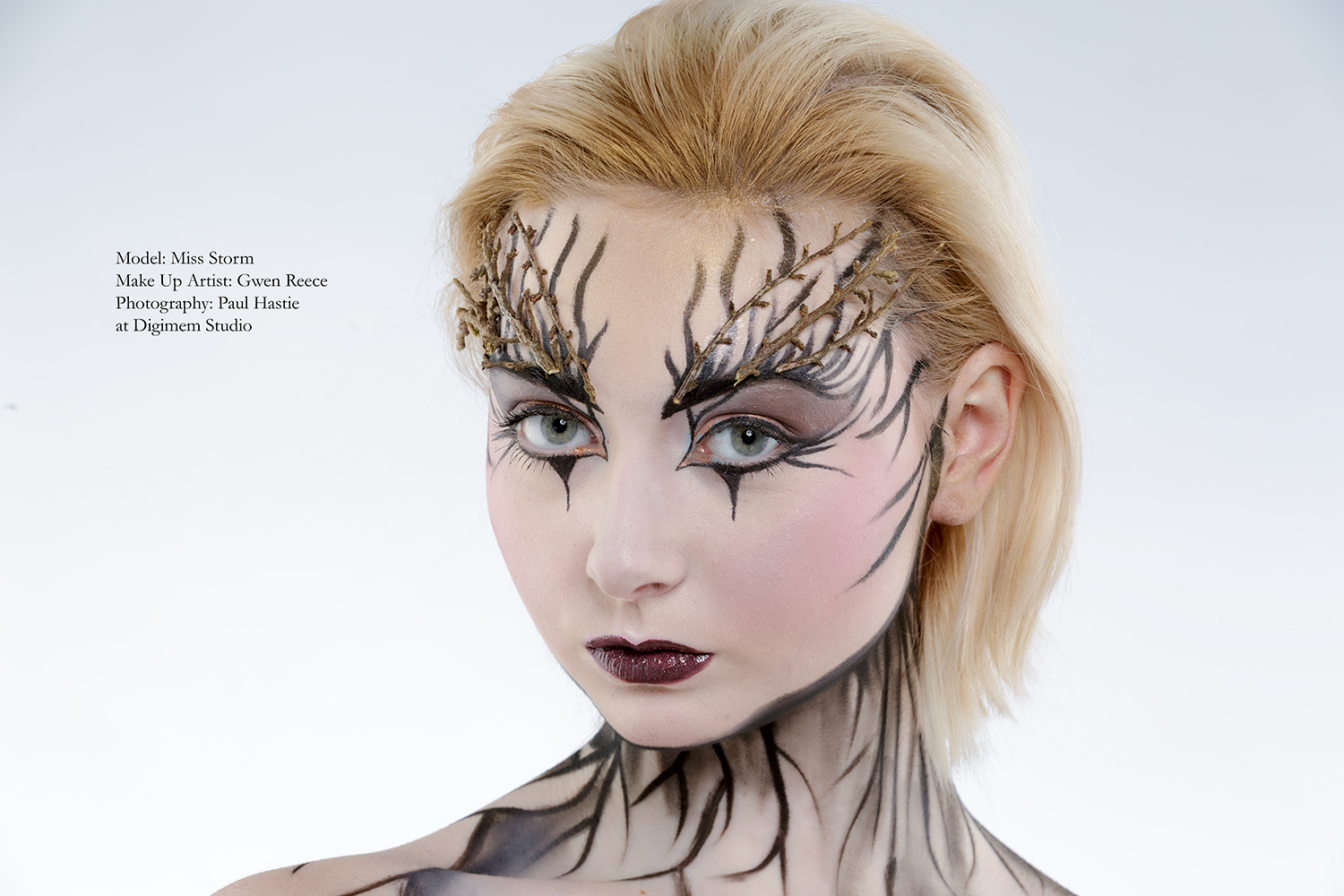 Natural lighting above is totally changed by the use of hi-key lighting. One of the advantages of using a studio is the total ability to control all the lighting and shadows.